Why should I take the PRINCE2 Re-Registration course?

The PRINCE2 Re-registration course shows your continuing ability to lead PRINCE2 projects. Having the PRINCE2 Re-registration certification shows that you have maintained your knowledge and skills at the Practitioner level and in line with the latest version of the PRINCE2 methodology. If you are a project management professional who took PRINCE2 Practitioner between 3 to 5 years ago you should renew your Registered Practitioner status. The course prepares you for the exam with examples, practice sessions and trainer tips using the latest PRINCE2 Practitioner level papers.
Who should attend this class?
Anyone who has been certified PRINCE2 practitioner and wishes to maintain the certification.
What is included:
The course includes:
1.5-days classroom training from a PRINCE2 Approved Trainer
Official manual: "Managing Successful Projects with PRINCE2" 6th edition
Accredited course material including sample exam questions
PRINCE2 Practitioner exam + Certificate
17 PDUs if you are a PMP
What will I learn:
The course is designed to prepare you for the PRINCE2 Practitioner exam. 2 areas are important: to get your knowledge to the Practitioner level and ensure you are fully prepared for the Practitioner exam.  During the course, you will:
Receive tips and technique for the Practitioner exam
Learn how to successfully answer different question types
This class is only a preparation review of the Practitioner exam. You must refresh your Foundation level before attending, especially if you were certified under version 2009. We will provide in advance an approach to study with the latest sample exams.
What are the course prerequisites:
You must have passed the PRINCE2 Practitioner exam in the past to attend this course. You need to complete about 5 hours of study before the course. We'll provide the pre-course preparation.
If you haven't worked with PRINCE2 in a while or were certified under version 2009, it might be best to attend the Foundation class and get a refresher. This course is a review of a Practitioner sample exam and focuses on preparing you for that, otherwise it is expected that you have read the manual and done the refresher on your own prior to attending.
What are the course contents:
This is the official PRINCE2 Practitioner course approved by PEOPLECERT International. It covers the PRINCE2 syllabus to Practitioner level.
Key Learning Points:
PRINCE2 Practitioner exam
Structure of the exam
PRINCE2 syllabus areas
Sample exam questions
Learning outcomes tested by the Practitioner exam
Exam time management
Dealing with difficult question
Exam:
Which exam is included in this course?
This course includes the PRINCE2 Practitioner exam.
PRINCE2 Practitioner Exam
The PRINCE2 Practitioner exam tests your ability to apply the PRINCE2 guidance to a realistic scenario. You are required to show that you can analyze situations and make decisions using the standard appropriately.
68 multiple choice questions
Open book exam, but only the official PRINCE2 manual can be used
2.5 hours duration
55% needed to pass so a score of 38 / 68 is required
When is the exam taken?
Your Practitioner exam is taken on Friday.
How does the course prepare me for the PRINCE2 Practitioner exam?
The course follows the official PRINCE2 Practitioner exam syllabus. During the course, you practice with the latest exam papers. You also do exam questions for homework in the evening. The first day of this course is dedicated to practice for your Practitioner exam and our expert trainer will guide you through a series of exercises and discussions to get you ready for the exam itself.
Do I need ID for the PRINCE2 exam?
You must bring photographic ID with you. A driver's license or passport is fine. A work ID, with photograph, is also acceptable.
How long does my PRINCE2 Practitioner qualification last?
The Practitioner qualification must be renewed every 3 years to maintain your status as a PRINCE2 Registered Practitioner. You will have the option of adhering to the Axelos Membership program (Free year 1) and earn 20 CPD points every year to remain current.
What happens if I don't pass the PRINCE2 Practitioner exam?
If you don't pass the Practitioner exam you will find this out by email a week after taking the class. You can retake the Practitioner exam online 24/7 for an additional fee.
If you feel insecure about the Practitioner exam it is also possible to take the Take2 option as an insurance. You can purchase the re-sit in advance for a fraction of the price which represents a discount of 75%. Then, you will be able to re-sit the exam online within the following 6 months.
Can I just take the PRINCE2 exam with you?
Sorry, no. We are an Accredited Training Organization for PRINCE2, so we are not permitted to offer just exams.
FAQs:
PRINCE2® is a registered trademark of AXELOS Limited, used under permission of AXELOS Limited. All rights reserved. The Swirl logo™ is a trademark of AXELOS Limited, used under permission of AXELOS Limited. All rights reserved.
This PRINCE2® course is offered through ATO OKAZY Consulting, except in Ottawa through ATO Algonquin College.
Upcoming Courses
March 2020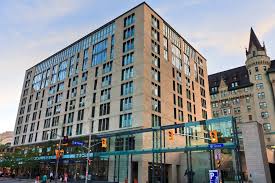 PRINCE2® Re-Registration shows your continuing ability to lead projects. Remaining a registered practitioner of PRINCE2® confirms that you have maintained your knowledge and skills at the highest level with version 2017. Includes: 1.5-days classroom exam review from an accredited instructor, manual version 2017, material and 1 exam. You must refresh your Foundation knowledge on your own before coming to class.
Find out more »
April 2020
May 2020
June 2020
+ Export Events