Why should I take the PRINCE2 for PMPs course?

The PRINCE2 for PMPs is suitable for current PMP or CAPM credential holders who want to add PRINCE2 to their resume. The course gives you the knowledge and skills to take the PRINCE2 Practitioner exam. After the course, you will be able to analyze project situations using PRINCE2 and make decisions by tailoring the method appropriately. The course will help you to apply PRINCE2 and provide explanations for the correct use of the method in different circumstances.
PRINCE2 and PMP are useful and complementary tools in your skill set – they don't compete.  Certification in the PRINCE2 methodology is an excellent complement to your PMP credential and awards PDUs for instructor led classes. Getting both certifications increases your earning potential, enhances your skills and improves your employability.
Who should attend this class?
PMP or CAPM credential holders wishing the gain the PRINCE2 methodology certification.
What is included:
The course includes:
4.5-days classroom training from a PRINCE2 Approved Trainer
Official manual: "Managing Successful Projects with PRINCE2" 6th edition
Accredited course material including sample exam questions
PRINCE2 Practitioner exam + Certificate
56 PDUs
What will I learn:
Gather requirements accurately using Product Based Planning and the Quality Theme
Manage Risk proactively using your Risk Management Strategy
Report and make recommendations to senior management using management by exception
Manage your projects to an international standard.
What are the course prerequisites:
You need to send evidence of your current PMP or CAPM credential to the course to gain an exemption from the PRINCE2 Foundation exam. You need to complete about 20 hours of study before the course. We'll provide all the reading materials you need so you will be well prepared before you come to class.
What are the course contents:
This is the full PEOPLECERT International PRINCE2 course. It covers the PRINCE2 syllabus to Practitioner level.
Key Learning Points:
PRINCE2 Introduction
PRINCE and the Big Picture
7 Principles
7 Processes
7 Themes
Organization
Creating the project management team
Defining roles and responsibilities
Tailoring the project governance to different types of project
Starting up a Project
Writing a Project Brief
The essential Business Case
Answering the vital question: "do we have a viable and worthwhile project?"
Initiating a Project
Preparing project Strategies for Risk, Quality and Communications
Creating the Project Plan
Assembling the Project Initiation Document
Quality
Defining Customer Quality Expectations
Quality management, planning and control
Plans
Levels of plan and the planning horizon
Using the Product Based Planning technique
Writing Product Descriptions documents
Progress and Change
Technical vs Management stages – which is best?
Dealing with Issues and change
Management by exception
Management by stages
Risk
Writing the Risk management strategy
Using a Risk management procedure
Implementing appropriate risk management responses
Directing a Project
Authorizing project initiation
Authorizing the project and individual stages
Giving ad-hoc direction and steering through problems
Running a Project
Controlling a Stage: managing project teams and work packages
Managing Product Delivery: build and test products
Managing a Stage Boundary:  look back, look at the big picture, look forward to the next stage
Closing a Project
Planned and premature close
Evaluating the project
Writing the End Project and Lessons Learned Reports
Exam:
Which exam is included in this course?
This course includes the PRINCE2 Practitioner exam.
PRINCE2 Practitioner Exam
Your PRINCE2 Practitioner exam tests your ability to apply the PRINCE2 guidance to a realistic scenario. You are required to show that you can analyze situations and make decisions using the standard appropriately.
68 multiple choice questions
Open book exam, but only the official PRINCE2 manual can be used
2.5 hours duration
55% needed to pass so a score of 38 / 68 is required
When is the exam taken?
Your Practitioner exam is taken on Friday.
How does the course prepare me for the PRINCE2 Practitioner exam?
The course follows the official PRINCE2 syllabus. The accredited training materials are cross referenced to areas of the exam so that you are fully prepared. During the course, you practice with the latest exam papers from PEOPLECERT International. Day 4 of the course is dedicated to practicing for your Practitioner exam and our expert trainer will guide you through a series of exercises and discussions to get you ready for the exam itself.
Do I need ID for the PRINCE2 exam?
You must bring photographic ID with you. A driver's license or passport is fine. A work ID, with photograph, is also acceptable.
How long does my PRINCE2 qualification last?
The Practitioner qualification must be renewed every 3 years to maintain your status as a PRINCE2 Registered Practitioner. You will have the option of adhering to the Axelos Membership program (Free year 1) and earn 20 CPD points every year to remain current.
What happens if I don't pass the PRINCE2 exam?
It's possible to do a re-sit online 24/7 for an additional fee.
If you feel insecure about the Practitioner exam it is also possible to take the Take2 option as an insurance. You can purchase the re-sit in advance for a fraction of the price which represents a discount of 75%. Then, you will be able to re-sit the exam online within the following 6 months.
Can I just take the PRINCE2 exam with you?
Sorry, no. We are an Accredited Training Organization for PRINCE2, so we are not permitted to offer just exams.
FAQs:
PRINCE2® is a registered trademark of AXELOS Limited, used under permission of AXELOS Limited. All rights reserved. The Swirl logo™ is a trademark of AXELOS Limited, used under permission of AXELOS Limited. All rights reserved
This PRINCE2® course is offered through ATO OKAZY Consulting, except in Ottawa through ATO Algonquin College.
Upcoming Courses
March 2020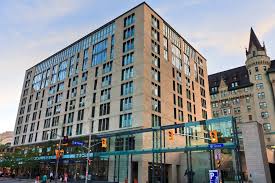 PRINCE2® for PMPs gives you the ability to analyze project situations using PRINCE2 and make decisions by tailoring the method appropriately. Includes: 4.5-days classroom training from an accredited instructor, manual version 2017, material and 1 exam. You must hold a current PMP or CAPM certificate to attend this course.
Find out more »
April 2020
May 2020
June 2020
+ Export Events