Managing Benefits™ Foundation and Practitioner
Why should I take the Managing Benefits Foundation and Practitioner course?

Benefits realization is the reason your organization spends money on projects and programs. Until Managing Benefits there was no systematic, multi-disciplinary guidance to show you how to do this effectively and in detail. Managing Benefits aims to help organizations address the problem of demonstrating return on investments. It provides managers and practitioners from multiple disciplines, working in a variety of organizations, with generally applicable guidance encompassing benefits management principles, practices and techniques.
Who should take this course?
The Managing Benefits Foundation and Practitioner training is designed for anyone with a role in ensuring that the organization makes best use of investments by maximizing the benefits from projects, programs and the portfolio. This will include:
Portfolio Directors, Managers and members of Portfolio / Program Boards or Investment Committees
Strategic planning and policy setting personnel
Program and project managers
Business case writers and analysts
PMO teams in Portfolio, Program or Project offices
What is included:
The course includes:
4.5-days classroom training from a Managing Benefits Approved Trainer
Official manual: "Managing Benefits "
Accredited course material including sample exam questions
Managing Benefits Foundation and Practitioner exams + Certificate
40 PDUs if you are a PMP
What will I learn:
State the Principles of benefits management and describe how to apply them to your projects and programs.
Describe how to implement and sustain the Managing Benefits approach appropriately.
Explain the 5 practices for successful benefits management and how they can be applied successfully
What are the course prerequisites:
There are no prerequisites to take this course. Experience in project, portfolio or program management is beneficial. You need to complete about 5 hours of study before the course. We'll provide all the reading materials you need to get prepared before you come to class.
What are the course contents:
This is the APMG-International Managing Benefits Foundation and Practitioner course. It covers the Managing Benefits syllabus to Practitioner level.
Key Learning Points:
What is Benefits Management and why do we need it?
Definitions – benefits and benefits management
Value and value management
Why do we need benefits management?
Objectives of benefits management
Barriers to success
Common misconceptions about benefits realization
The knowing – doing gap
Cognitive bias
Organizational pressures
Benefits Management Principles
Align benefits with strategy
Start with the end in mind
Utilize successful delivery methods
Integrate benefits with performance measurement
Management benefits from a portfolio perspective
Apply effective governance
Develop a value culture
Benefits Management cycle
The benefits managements cycle
Integrating benefits into the wider organizational context
Key success characteristics
Key roles, responsibilities and documentation
Benefits Management practices
Identify & Quantify
Value & Appraise
Plan – 4 themes that underpin benefits planning
Realize – transition, tracking and optimizing benefits
Review – initiative led and independent reviews
Portfolio based Benefits Management
The scope of portfolio-based benefits management
Key documentation and roles
Applying Benefits Management techniques
Reference class forecasting / Delphi technique / Probability based forecasting
Driver based analysis
Investment logic mapping
Benefits map
Benefits eligibility rules
Customer insight
Multi-criteria analysis
Tools and templates
Benefits management skills and competencies log
Benefits logic map
Managing benefits health check assessment
Exam:
Which exams are included in this course?
This course includes the Managing Benefits Foundation and Practitioner exams.
Managing Benefits Foundation exam
The Managing Benefits Foundation exam is designed to test your knowledge and understanding of Managing Benefits
50 multiple choice questions
Closed book exam
40 minutes duration
50% needed to pass – 25 correct marks
Managing Benefits Practitioner exam
Your second Managing Benefits exam tests your ability to apply the Managing Benefits guidance to a realistic scenario. You are required to show that you can analyze situations and make decisions using the standard appropriately. You must pass the Foundation exam to sit the Practitioner
8 Objective Testing style questions with 10 points per question. A total of 80 marks are available
Open book exam, but only the Managing Benefits manual
2.5-hour duration
50% needed to pass – 40 correct marks
When is the exam taken?
Your Foundation exam is taken on Wednesday afternoon. Your Practitioner exam is taken on Friday Morning
How does the course prepare me for the Managing Benefits exams?
The course follows the official Managing Benefits Foundation and Practitioner exam syllabus. The accredited training materials are cross referenced to areas of the exams so that you are fully prepared. During the course, you practice with the latest exam papers from APMG-International. Day 4 of the course is dedicated to practicing for your Practitioner exam and our expert trainer will guide you through a series of exercises and discussions to get you ready for the exam itself.
Do I need ID for the Managing Benefits exams?
You must bring photographic ID with you. A driver's license or passport is fine. A work ID, with photograph, is also acceptable.
How long does my Managing Benefits qualification last?
The Managing Benefits Foundation and Practitioner qualifications are permanent. You will receive a lifetime certificate.
What happens if I don't pass the Managing Benefits exams?
If you don't pass your Managing Benefits Foundation exam you can retake a different paper immediately. All our exam packs include spare papers so you can re-take the test the same day. But relax: most people pass Foundation level exams first time around. Do the work, read the book and you will be okay. The immediate retake is there as a safety net if you need it. If you don't pass the Practitioner exam you will find this out by email a week after taking the class. You can retake the Practitioner exam online 24/7 for an additional fee.
Can I just take the Managing Benefits exams with you?
Sorry, no. We are an Accredited Training Organization for Managing Benefits, so we are not permitted to offer just exams.
FAQs:
APMG International Managing Benefits™ is a trademark of The APM Group Limited. All rights reserved. The APMG International Managing Benefits and Swirl Device is a trademark of The APM Group Limited, used under permission of The APM Group Limited. All rights reserved.
This APMG Managing Benefits™ course is offered through ATO OKAZY Consulting, except in Ottawa through ATO Algonquin College.
Managing Benefits™ Foundation and Practitioner
Upcoming Courses
June 2020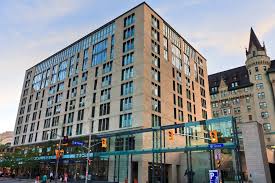 Benefits realization is the reason your organization spends money on projects and programs. Until Managing Benefits there was no systematic, multi-disciplinary guidance to show you how to do this effectively and in detail. Managing Benefits™ aims to help organizations address the problem of demonstrating return on investments. It provides managers and practitioners from multiple disciplines, working in a variety of organizations, with generally applicable guidance encompassing benefits management principles, practices and techniques. Includes: 4.5-days classroom training from an accredited instructor,…
Find out more »
+ Export Events