Why should I take the Management of Portfolios Foundation course?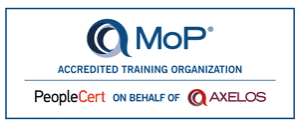 You should attend Management of Portfolios training if you are working in project portfolio management. Project portfolio management ensures that your organization selects and manages the projects and programs which make the best contribution to your corporate objectives. MoP does this by establishing a clear line of sight between strategy and delivery of the portfolio. This Foundation level course gives you an introductory understanding of the MoP method so that you can work confidently in a MoP environment.
Who should attend this class?
Typical job roles include:
C-level executives including: CFO, CAO, COO, CIO and Executive / Senior VP
Senior managers responsible for long term planning and strategy
Portfolio / Program Office staff who manage portfolio delivery or enable portfolio level decision making
Portfolio, Program and Senior Project Managers responsible for delivering change initiatives in the portfolio
What is included:
The course includes:
3-days classroom training from a MoP Approved Trainer
Official manual: "Management of Portfolios"
Accredited course material including sample exam questions
MoP Foundation exam + Certificate
26 PDUs if you are a PMP
What will I learn:
Explain the strategic and organizational context of portfolio management
Describe the 5 Principles of MoP including governance alignment and the portfolio office
State the 5 practices necessary for a successful Portfolio Definition cycle including prioritization, balancing and planning the portfolio
Understand the 7 practices of a Portfolio Delivery cycle, including risk, stakeholder and financial management
Identify appropriate portfolio roles and understand your responsibilities in delivering the portfolio successfully.
What are the course prerequisites:
You should be working in or have a good knowledge of project portfolio management or be a senior project manager. You need to complete about 3 hours of study before the course. We'll provide all the reading materials you need and a trainer to support your learning before you come to class.
What are the course contents:
This is the PEOPLECERT International MoP Foundation course. It covers the MoP syllabus to Foundation level.
Key Learning Points:
What is Portfolio Management
Background & Definitions
Portfolio Management Models
Benefits of Portfolio Management & some misconceptions
Strategic and Organizational context
Portfolio Management vs. Business as Usual
Portfolio Management and strategic & business planning
Portfolio Management and budgeting and resource allocation
Portfolio Management and Programme and Project Management
Portfolio Management and performance management
Portfolio Management and Corporate Governance
Portfolio Management and corporate functions
5 Principles of Portfolio Management
Senior Management commitment
Governance alignment
Strategy alignment
Portfolio Office
Energized change culture
Portfolio Management Cycles
Implementing & Sustaining Portfolio Management
Using organizational energy
Portfolio Definition & Delivery cycles
Portfolio definition cycle
Understand
Categorize
Prioritize
Balance
Plan
Portfolio delivery cycle
Management control
Benefits management
Financial management
Risk management
Stakeholder engagement
Organizational governance
Resource management
Portfolio Analysis Techniques
Driver based contribution assessment
Three-point estimating
Multi criteria analysis
Decision conferencing
Staged release of funding
Financial analysis of the Portfolio
Exam:
Which exams is included in this course?
This course includes the MoP Foundation exam.
MoP Foundation exam
The MoP Foundation exam is designed to test your knowledge and understanding of MoP
50 multiple choice questions with 1 mark for each question
Closed book exam
40 minutes duration
50% needed to pass so a score of 25 / 50 is required
When is the exam taken?
Your Foundation exam is taken on Wednesday afternoon.
How does the course prepare me for the MoP Foundation exam?
The course follows the official MoP Foundation syllabus. The accredited training materials are cross referenced to areas of the exam so that you are fully prepared. During the course, you practice with the latest exam papers from PEOPLECERT International.
Do I need ID for the MoP exam?
You must bring photographic ID with you. A driver's license or passport is fine. A work ID, with photograph, is also acceptable.
How long does my MoP qualification last?
The MoP Foundation qualification is permanent. You will receive a certificate attesting your certification for a lifetime.
What happens if I don't pass the MoP exam?
If you don't pass your MoP Foundation exam you can retake the exam online 24/7.
Can I just take the MoP exam with you?
Sorry, no. We are an Accredited Training Organization for MoP, so we are not permitted to offer just exams.
FAQs:
MoP® is a registered trademark of AXELOS Limited, used under permission of AXELOS Limited. All rights reserved. The Swirl logo™ is a trademark of AXELOS Limited, used under permission of AXELOS Limited. All rights reserved.
This MoP® course is offered through ATO OKAZY Consulting, except in Ottawa through ATO Algonquin College.
Upcoming Courses
July 2020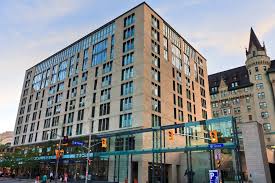 This Foundation level course gives you a detailed understanding of the Management of Portfolios method so that you can work confidently in a MoP environment. This level is a prerequisite for the Practitioner qualification. Includes: 3-days classroom training from an accredited instructor, manual, material and 1 exam.
Find out more »
+ Export Events