Why should I take the DevOps Fundamentals course?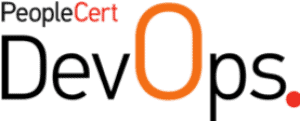 This course is designed to provide the core education necessary to build your DevOps vocabulary and to understand its principles and practices. With the help of key DevOps concepts and terminology, real-life case studies, examples and interactive group discussions and exercises, you will acquire a fundamental understanding of DevOps.
Who should attend this class?
Typical job roles include:
DevOps engineer or product owner
Integration specialist
IT Operations or IT business manager
Incident and change manager
System or network administrator
Automation or enterprise architect
IT Consultants
What is included:
The course includes:
3-days classroom training from an DevOps Approved Trainer
Accredited course material including sample exam questions
DevOps Fundamentals exam + Certificate
23 PDUs if you are a PMP
What will I learn:
By the end of the course you will know:
Explain the drivers responsible for the emergence of DevOps
Define and discuss the key concepts and principles of DevOps
List and explain the business benefits of DevOps and continuous delivery
Describe the Service Delivery process
Explain the concepts of test automation, infrastructure automation, and build and deployment automation
Describe how DevOps relates to Lean and Agile methodologies
Summarize case studies of IT organizations that are making the transformation to Adaptive IT and DevOps models
List the most common and popular DevOps tools.
Discuss the critical success factors for DevOps implementation.
What are the course prerequisites:
There are no prerequisites to take this course. Basic familiarity with Agile, Scrum, Lean, and ITSM principles is beneficial.
What are the course contents:
This is the PEOPLECERT International DevOps Fundamentals course. It covers the DevOps Fundamentals syllabus
Key Learning Points:
Exploring DevOps Introduction
Defining DevOps
Why Does DevOps Matter?
Core DevOps Principles
The Three Ways
The First Way
The Theory of Constraints
The Second Way
The Third Way
Chaos Engineering
Learning Organizations
Key DevOps Practices
Continuous Delivery
Site Reliability & Resilience Engineering
DevSecOps
ChatOps
Kanban
Business and Technology Frameworks
Agile, ITSM, Lean
Safety Culture
Learning Organizations
Sociocracy/Holacracy
Continuous Funding
Culture, Behaviors and Operating Models
Defining Culture
Behavioral Models
Organizational maturity models
Target Operating Models
Automation and Architecting DevOps Toolchains
CI/CD
Cloud
Containers
Kubernetes
DevOps Toolchain
Measurement, Metrics and Reporting
The Importance of Metrics
Technical Metrics
Business Metrics
Measuring & Reporting Metrics
Sharing, Shadowing and Evolving
Collaborative Platforms
Immersive, Experiential Learning
DevOps Leadership
Evolving Change
Exam:
Which exam is included in this course?
This course includes the DevOps Fundamentals exam.
DevOps Fundamentals exam
The DevOps Fundamentals exam is designed to test your knowledge and understanding of DevOps Fundamentals.
40 multiple choice questions
Closed book exam
60 minutes duration
70% needed to pass – 28 correct marks
When is the exam taken?
Your DevOps Fundamentals exam is taken on Wednesday afternoon.
How does the course prepare me for the DevOps Fundamentals exam?
The course follows the official DevOps Fundamentals exam syllabus. The accredited training materials are cross referenced to areas of the exams so that you are fully prepared. During the course, you practice with the latest exam paper.
Do I need ID for the DevOps Fundamentals exam?
You must bring photographic ID with you. A driver's license or passport is fine. A work ID, with photograph, is also acceptable.
How long does my DevOps Fundamentals qualification last?
The DevOps Fundamentals qualification is permanent.
What happens if I don't pass the DevOps Fundamentals exam?
If you don't pass the DevOps Fundamentals exam you can retake the exam for an additional fee.
Can I just take the DevOps Fundamentals exam with you?
Sorry, no. We are an Accredited Training Organization for DevOps Fundamentals, so we are not permitted to offer just exams.
FAQs:
Copyright © 2017 – 2019 PeopleCert International Ltd. All rights reserved.
This DevOps Fundamentals course is offered through ATO OKAZY Consulting.
Upcoming Courses
No matching events listed under DevOps Fundamentals. Please try viewing the full calendar for a complete list of events.