Change Management™ Foundation
Why should I take the Change Management Foundation course?

During this course you will examine a variety of change management techniques and change management models commonly used within organizations. A structured approach to change helps you to better deal with change as an individual, as a member of a team or organization, and as a leader. The Foundation course explores the impact that change has on four  areas: Change and the Individual; Change and the Organization; Communications and Stakeholder Engagement; and Change Management Practice.
Who should attend this class?
The Change Management Foundation course is designed for anyone with a role in ensuring that the organization makes best use of investments by maximizing the benefits from projects, programs and the portfolio. This will include:
Organizational change leaders, managers and supporters of change initiatives
Those working in organizations where a change initiative is being planned or taking place
What is included:
The course includes:
3-days classroom training from a Change Management Approved Trainer
Official manual: "The Change Manager's Handbook"
Accredited course material including sample exam questions
Change Management Foundation exam + Certificate
25 PDUs if you are a PMP
What will I learn:
Identify the various types of change that affect organizations, and know how to draw on professional approaches to support the effective delivery of each change initiative
Value the human side of change and know how to help people deal effectively with change
Identify and work with the stakeholders in a change initiative, and know how to plan, execute and measure the effectiveness of communications
Assess the impacts of change, to develop effective change teams and to recognize and address resistance to change
Understand the process of sustaining change and know how to embed a change initiative as the new "business as usual"
What are the course prerequisites:
There are no prerequisites to take this course. You should be working in or have a good knowledge of change management. You need to complete about 2 hours of study before the course. We'll provide all the reading materials you need so you will be well prepared before you come to class.
What are the course contents:
This is the APMG-International Change Management Foundation course. It covers the Change Management syllabus to Foundation level.
Key Learning Points:
Defining change
Managing benefits: Ensuring change delivers value
Stakeholder strategy
Communication and engagement
Change impact
Change readiness, planning and measurement
Project management: Change initiatives, projects and programmes
Education and learning support
Facilitation
Sustaining change
Personal and professional management
Organizational considerations
Exam:
Which exams is included in this course?
This course includes the Change Management Foundation exam.
Change Management Foundation exam
The Change Management Foundation exam is designed to test your knowledge and understanding of Change Management
Four sections, total of 50 multiple choice questions with 1 mark for each question
Closed book exam
40 minutes duration
50% needed to pass – 25 correct marks
When is the exam taken?
Your Foundation exam is taken on Wednesday afternoon.
How does the course prepare me for the Change Management exam?
The course follows the official Change Management syllabus. The accredited training materials are cross referenced to areas of the exams so that you are fully prepared. During the course, you practice with the latest exam papers from APMG-International.
Do I need ID for the Change Management exam?
You must bring photographic ID with you. A driver's license or passport is fine. A work ID, with photograph, is also acceptable.
How long does my Change Management qualification last?
The Change Management Foundation qualification is permanent.
What happens if I don't pass the Change Management exam?
If you don't pass your Change Management Foundation exam you can retake a different paper immediately. All our exam packs include spare papers so you can re-take the test the same day. But relax: most people pass Foundation level exams first time around. Do the work, read the book and you will be okay. The immediate retake is there as a safety net if you need it.
Can I just take the Change Management exam with you?
Sorry, no. We are an Accredited Training Organization for Change Management, so we are not permitted to offer just exams.
FAQs:
APMG International Change Management™ is a trademark of The APM Group Limited. All rights reserved. The APMG International Change Management and Swirl Device logo is a trademark of The APM Group Limited, used under permission of The APM Group Limited. All rights reserved.
This APMG Change Management™ course is offered through ATO Algonquin College.
Change Management™ Foundation
Upcoming Courses
May 2020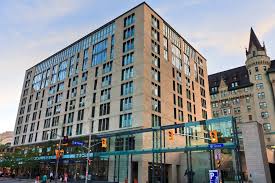 This Foundation level course will introduce you to change management theory and techniques.. This level is a prerequisite for the Practitioner qualification. Includes: 3-days classroom training from an accredited instructor, manual, material and 1 exam.
Find out more »
June 2020
September 2020
October 2020
+ Export Events